"Le Sacré-Cœur",  "La Tour Montparnasse" and the Eiffel Tower itself are undoubtedly some perfect touristic places to admire the best views of Paris and Parisian roofs.
There are some other places to enjoy it as well in a more relaxing ambiance!  I will here present my top 3 places for it! Enjoy and dream ;-)!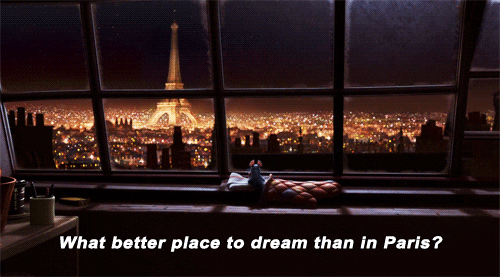 1.LE PERCHOIR MARAIS
It is no coincidence that LE BHV MARAIS moto is "the Parisian's favourite department store". Ideally located in the heart of the historic Marais district, it is a fashion Parisian hotspot perfect to buy anything you need! I used to go shopping there forever! After your shopping, "Le Perchoir", on 37 rue de la Verrerie, at the last floor of LE BHV,  is waiting for you! Open during all the week from 8:15 PM (and from 7:15 PM on Sunday), it offers you a really nice view on the Hotel de Ville (in front of Le Marais) and of course of the Eiffel Tower. At night you can admire the City Of Lights. South Africa is also highlighted at the present time offering an ethnic touch.
2. LE TERRASS HOTEL
A few steps from "Le Moulin Rouge", Le terrass hotel, 12-14 Rue Joseph de Maistre, is a really nice spot as well, open everyday from 3 PM to 1 AM. For sure you will feel in Paris with the incredible view on all monuments, with a New York touch thanks to red bricks decoration. I really enjoyed the cocktail list, offering 16 cocktails, created by Emeric Aguilar, talented Chef barman mixologist! I'm sure you will find your favourite one and if you do not know which one to choose, I'm highly recommanding you the mocktail Baby Mule based on cucumbers really healhy & tasty!
3. HOLIDAY INN SAINT-MICHEL
I'm particularly recommending you the "Holiday Inn Saint-Michel" rooftop if you are with a group, as it is offering some really big friendly tables. With its 380° view of Paris and its central location 4, rue Danton,  you can see a part of Paris wherever you are seated ! I love to go to this place when the sun sets and before going in one of Saint-Michel pubs or dancing at "Caveau de la Huchette". It's also the ideal place for an "apéro" as the menu is really affordable with some pizzas and cheese & french charcuterie assortments.